If Adultery And Fetish Activities Does Not Make You Afraid, Then Rest In Peace- Prince Eke Replies Wife, Muma Gee
By cheatmaster 10:01 Sat, 25 Feb 2017 Comments
Prince Eke has replied his wife, Muma Gee, who talked about her 6-year-old marriage in a recent interview with HipTv.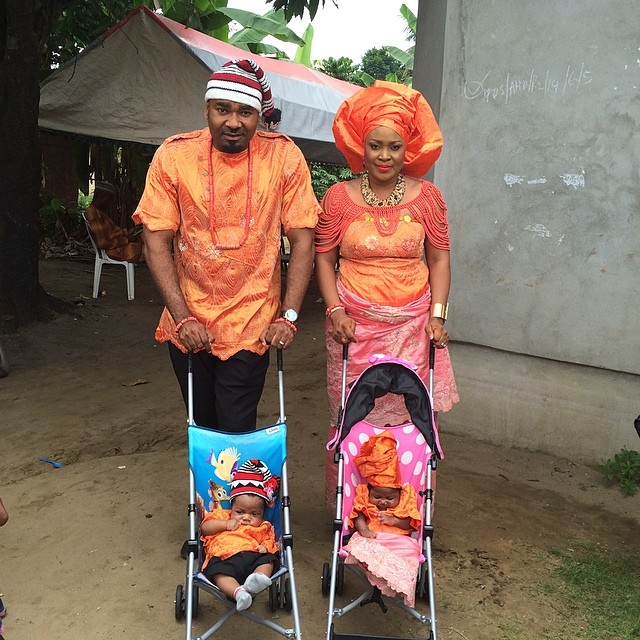 Muma Gee disclosed in the interview that she sacrificed her all and became a female time housewife just to make her marriage work. "I gave the marriage all my life, all my time, but if the persons involved are restless a bit, you can't be in control," the singer said.
Prince Eke who confirmed that they're heading for divorce, has taken shots at his ex-wife on the revelation she made at the interview.
The actor took to his Instagram page to write;"If infidelity ,adultery and certain fetish activities does NOT make you RESTLESS ..then prepare to REST IN PEACE."
And he still maintains that Muma Gee was cheating on him.
Related Article
Comment


.....................

Please LOGIN or REGISTER To Gain Full Access To This Article