3 Reasons To Hold Your Traditional And White Wedding Ceremony The Same Day
By cheatmaster 06:38 Mon, 27 Feb 2017 Comments
It has become normal practice in Nigeria to have the traditional wedding ceremony one day and the white wedding days, weeks and even months after.
However, in this recession, it may take a big toll on your budget and also, not many friends and family members will have the luxury of travelling to two different locations for a wedding. Here are three reasons you should do it on the same day: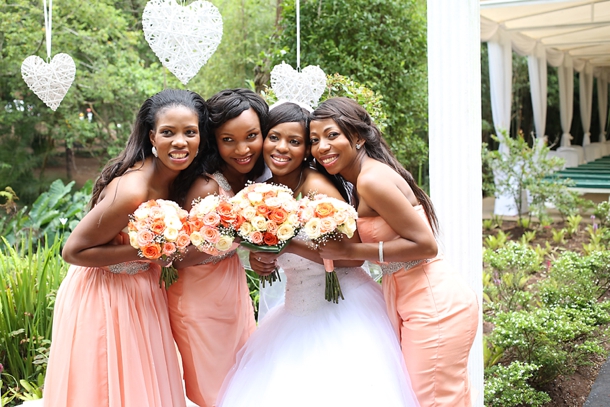 1. The stress will be over and done with.
Wedding planning is stress. If the dates are weeks apart, when you are done with the traditional wedding, you will not have time to relax because you will go straight to planning the white wedding.
This will mean looking for new make-up artists, planners, venues and all that jazz.
2. Everyone will most likely make it.
If you have both ceremonies on the same day, people will prioritize the wedding and make sure to show up knowing there is no other ceremony after to make it up to you. A wedding full of your loved ones will make any bride and groom very happy.
3. You will have your spouse in shorter time.
Usually, it's only after the white wedding that everybody will recognize you as husband and wife and you will be able to move into your new house.
If the traditional wedding is in January and the white is in July, you will have to wait a whole six months before you can have your spouse to yourself and if you are waiting until your wedding night, that will be unplanned extra waiting period for you.
Having it the same day will mean by the end of the day, you both are married in everyone's eyes and both of you can do whatever you want together.
If you have any ideas, Contributions, feel free to use the comment box below.
Related Article
Comment


.....................

Please LOGIN or REGISTER To Gain Full Access To This Article