Miss Universe, Zozibini sings Amanda Black's song - Watch
By KellyChi 05:58 Fri, 17 Apr 2020 Comments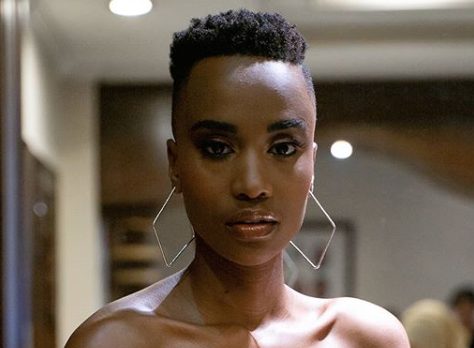 Miss Universe, Zozibini Tunzi sings Amanda Black's song, Amazulu, beautifully.
The beauty queen shared the video on social media with the caption:
"I find a lot of strength and healing in music. I found this video that I
took days ago on a day when I felt down, homesick and just a little sad."
Amanda saw the video and gushed over Zozi.
"A Whole Miss Universe. Yhoo guys an entire Miss Universe singing my song, i love her to bits!!!"
A Whole Miss Universe 💃🏾💃🏾😍🥰🥰
Yhoo guys an entire Miss Universe singing my song, i love her to bits!!! 😍😍😍 @zozitunzi ❤️❤️ pic.twitter.com/IoL2b0DDQL

— #POWER - OUT NOW (@AmandaBlackSA) April 14, 2020
Related Article
Comment


.....................

Please LOGIN or REGISTER To Gain Full Access To This Article