Dora Akunyili To Be Buried August 28 - Family
By naijabams.com 05:30 Mon, 16 Jun 2014 Comments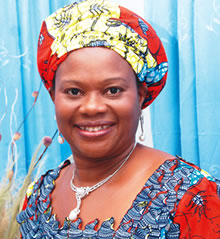 Former Minister of Information and Communications, Prof. (Mrs.) Dora Nkem Akunyili, OFR, will be buried on August 28, 2014, the family has announced.
¡°Details about the funeral arrangements will be made available to the public in due course,¡± Prof. Akunyili¡¯s husband, Dr. Chike Akunyili, said in a statement issued today in Awka, Anambra State.
He thanked Nigerians for the great love they extended to her both in life and at death. He also expressed his family¡¯s appreciation to President Goodluck Ebele Jonathan for the special valedictory session of the Federal Executive Council held in her honour.
He said anyone who has a tribute or testimonial in honour of her should send same by e-mailtoamazon4life@dor aakunyilionline.org,amazon4laif@ yahoo.com,oramazon4laif@ gmail.com.
For further enquiries, he said people can call any of the following numbers: 08181333222, 08103198444, or 08098020976.
Akunyili, a former Director-General of the National Agency for Food and Drug Administration and Control, died on Saturday, June 7, after a two-year battle with cancer.
A delegate to the ongoing National Conference in Abuja, she would have turned 60 on July 14, 2014.
Related Article
Comment


.....................

Please LOGIN or REGISTER To Gain Full Access To This Article