Shimza drags Ntando Duma over gift received from Junior – "You bought those things yourself"
By cheatmaster 12:17 Mon, 11 May 2020 Comments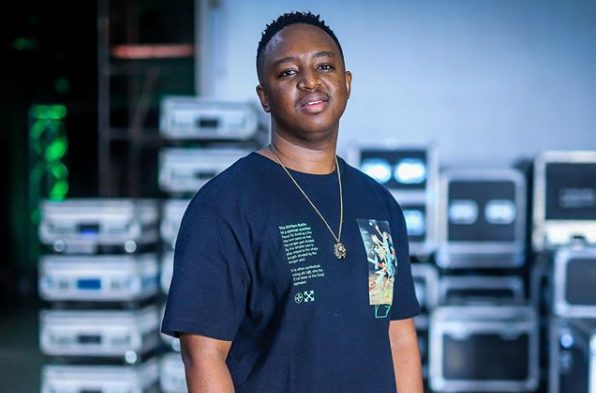 Shimza drags Ntando Duma after flaunting gifts received from her baby daddy, Junior De Rocka.
The DJ commented on Ntando's post that she lied about the gifts.
"You bought those things yourself wena tsotsi," he said.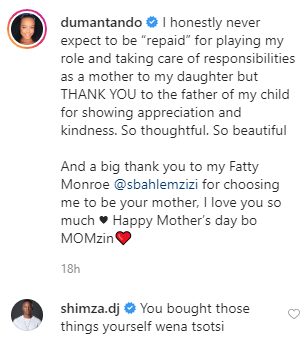 The actress laughed off Shimza's claim and questioned if that's how his baby mama does.
"@shimza.dj your baby mama do that? 😂😂 uyang'dina yoh😂😭"
Shimza apologize afterwards: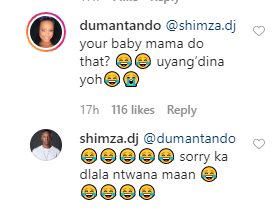 However, Junior De Rocka confirmed he bought Ntando those gifts.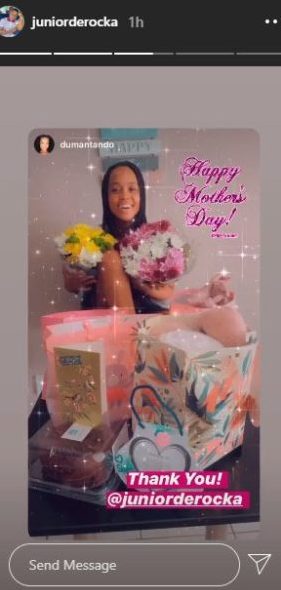 Related Article
Comment


.....................

Please LOGIN or REGISTER To Gain Full Access To This Article