Linda Mtoba covers Bona Magazine with baby Bean
By cheatmaster 09:55 Mon, 18 May 2020 Comments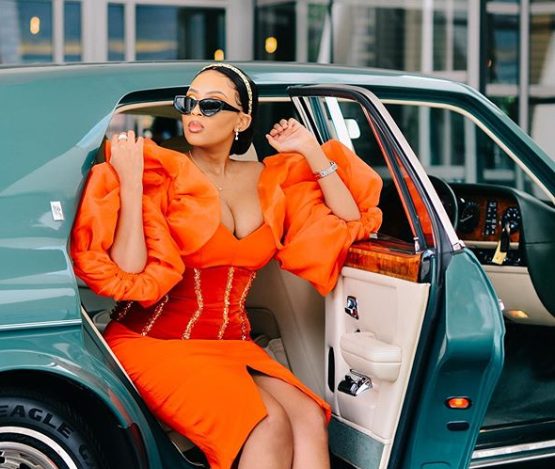 SA actress, Linda Mtoba covers Bona Magazine with her baby Bean for the first time.
The publication revealed that the actress' mom also featured in the mag, making it 3 generations.
"And here you see my heart… Thank you @bona_mag for capturing our story so beautifully. It goes out on sale TODAY! I'm filled with such emotion," Linda captioned cover post.
The publication said that; "Our June issue features 3 generations of Mtoba women; @linda_mtoba, her beautiful daughter, Bean and her mom, Celiwe! Linda shares what motherhood has taught her thus far & Celiwe gushes over Bean while giving insight into what it was like raising Linda."
View this post on Instagram

And here you see my heart… Thank you @bona_mag for capturing our story so beautifully. It goes out on sale TODAY! I'm filled with such emotion… Please do grab your copy 💋

A post shared by Mrs Linda "Oyena" M (@linda_mtoba) on May 18, 2020 at 1:05am PDT
Related Article
Comment


.....................

Please LOGIN or REGISTER To Gain Full Access To This Article