Expensive! Somizi and Shauwn Mkhize paint the net with Louis Vuitton filled video
By cheatmaster 12:55 Fri, 29 May 2020 Comments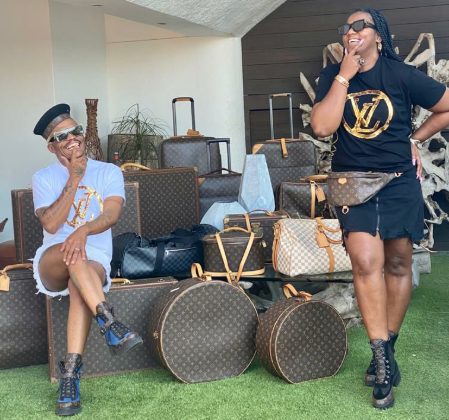 Some social media users have declared themselves poor since an upload of Somizi and Shauwn Mkhize's Louis Vuitton filled video popped on social media.
Somizi has always been a lover of LV design and the businesswoman's wealth has been a major talk on Twitter months ago.
Pearl Thusi saw the video and assumed she is poor.

Not LIVING THE DREAM WITH SOMIZI Not KWA MAMKHIZE But KWA ………….. @kwa_mammkhize isfuba asikho la Buena kodwa ke it gonna come.out eventually
A post shared by Somizi (@somizi) on May 28, 2020 at 6:29am PDT
Happy thirstday pic.twitter.com/DdboaYsM7b
— somizi somGAGA (@somizi) May 28, 2020
Related Article
Comment


.....................

Please LOGIN or REGISTER To Gain Full Access To This Article