Photo: Minnie Dlamini celebrates her natural look
By cheatmaster 07:20 Fri, 05 Jun 2020 Comments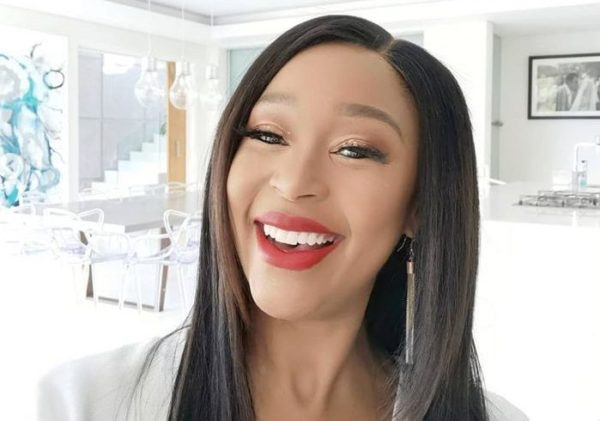 Minnie Dlamini goes 100% natural in recent snap shared on Instagram, and it's believed that the camera didn't do a fine justice.
The TV personality assumed natural looks aren't celebrated enough.
We don't celebrate ourselves in our natural state enough. So here I am 100% Natural 100% Exhausted 100% Me ❤️ Love the real you, she said.
However, Gail Mabalane assumed she looks more lovely than what we see on the gram.
"Pics don't even truly capture your beauty Mousey…I've seen you on set at 4am with zero make-up…you are gorgeous!!" Gail said.
We don't celebrate ourselves in our natural state enough. So here I am 100% Natural 100% Exhausted 100% Me ❤️ Love the real you 💎
A post shared by Minnie (@minniedlamini) on Jun 4, 2020 at 10:31am PDT
Related Article
Comment


.....................

Please LOGIN or REGISTER To Gain Full Access To This Article