Choreographer and LGBTQI+ activist Kirvan Fortuin murdered
By cheatmaster 03:40 Sat, 13 Jun 2020 Comments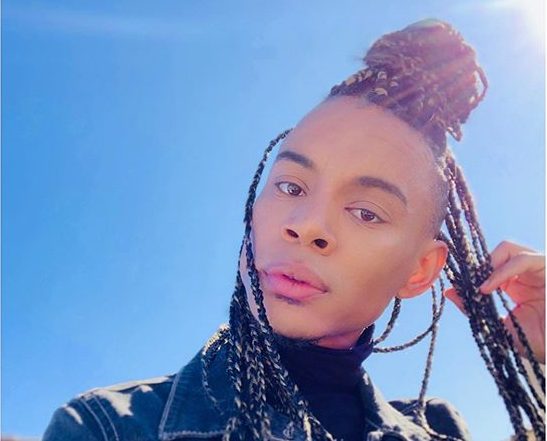 Famous South African dancer, choreographer and LGBTQI+ activist named Kirvan Fortuin was murdered.((Wapbaze_Copyright))
Fortuin was reportedly stabbed to death last night in the Cape Flats.
The dancer was an activist who hosted CPT's first Vogue Ball in observance of World AIDS Day last year.((Wapbaze_Copyright))
Most South Africans are heartbroken with the recurring murder incidents and the late dancer is being mourned on Twitter.((Wapbaze_Copyright))
One of his statements has been quoted and gone viral.((Wapbaze_Copyright))
"I have been judged, criticised, mocked, sabotaged, bullied and even received death threats for being who I am and the work that I do." — Kirvan Fortuin
#RIPKirvanFortuin Iconic mother of the House of Le Cap, pioneer for the South African ballroom scene and LGBTQIA+ activist.((Wapbaze_Copyright))
My heart is heavy, an inspiration to many, always pushing me to walk balls even though I had no experience/ self doubt.
Justice will be served pic.twitter.com/beYmmNIv84
— SAG 𝕊𝕃𝔼𝕋 🏳️‍🌈✊🏽✊🏾✊🏿 (@notyourtopyet) June 13, 2020
#RIPKirvanFortuin A fearless Queern has fallen… A brave soul, A pioneer, a talented choreographer and a fierce LGBTQ+ Activist 🏳️‍🌈.((Wapbaze_Copyright))
Was stabbed to death. … We are still far from being accepted for who we are, A LUTA CONTINUA!!! 💔 pic.twitter.com/1SiwG607YO
— Roman_M 🥇 (@TheRealRoman_M) June 13, 2020
We matter!
Queer bodies are essential bodies. We matter#RIPKirvanFortuin 🕊️https://t.co/nTdYvBUB4E
— Anonymous Queer (@AnonymousQueer8) June 13, 2020
#RIPKirvanFortuin
No one deserves to be killed, queer or not.((Wapbaze_Copyright))
Our justice system has and continues to fail us, JUSTICE NEEDS TO BE SERVED. PERIODT!
QUEER BODIES (ESP Trans Men/Women), Women and Kids cannot live in fear because of cis het men!
— 🏳️‍🌈 Matt Tsolo (@Matt_Tsolo) June 13, 2020
#RIPKirvanFortuin 💔 pic.twitter.com/EEXh1Vpptd
— 🎬🎥📱📻🎭❤️ (@LumkoJohnson) June 13, 2020
Thank you for your positive energy. You've impacted my life and the lives of others in ways that you'll never know. Rest in power, good soul. #RIPKirvanFortuin #LGBT #LGBTQpride pic.twitter.com/dWvXDyUsgm
— Ra-ees Moerat (@RMoerat) June 13, 2020
Related Article
Comment


.....................

Please LOGIN or REGISTER To Gain Full Access To This Article