JUJU Man Arrested For Kidnapping Lovers For Ritual Purposes
By KellyChi 01:27 Thu, 02 Apr 2015 Comments
A native doctor, Akeem Adeniyi, is currently
telling the operatives of the Kwara State Police
Command all he knows about the alleged
kidnapping of his two lovers, identified as
Bose and Busayo, with a view to using them
for money ritual.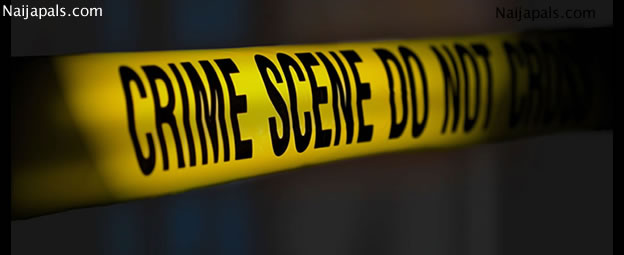 According to a statement emanating from the
command, Adeniyi connived with one
Biodun Yusuf and one Raphael who is on the
run, to abduct the victims.
It was learnt that Adeniyi and Yusuf were
apprehended after residents of the Alla-Isin
area of the state heard somebody screaming
for help in Alla Grammar School at about
11pm on March 11 and rushed to the scene.
The residents were shocked to see a Sienna
Space Wagon bus and the herbalist who
reportedly told them that the one of the ladies
with him, Busayo, was his girlfriend and he
was only trying to forcefully have sex with
her when she screamed.
The police also said Adeniyi and his friends
were also responsible for the abduction of
Bose, who was declared missing on March
19 by her father.
The herbalist, who claimed the tow ladies
were his girlfriends, reportedly led security
operatives to their hideout where they were
rescued alive.
Related Article
Comment


.....................

Please LOGIN or REGISTER To Gain Full Access To This Article