Real Madrid's Karim Benzema parties with Rihanna in New York Photos
By BOBRICKY 12:23 Wed, 03 Jun 2015 Comments
Is Real Madrid striker Karim Benzema now dating pop icon Rihanna?
Probably not, however the pair were spotted hanging out this week in New York.
Benzema is currently enjoying his off-season holiday, as the Madrid striker was left out of France's latest international squad, as Les Bleus prepare to take on Belgium and Albania.
With time on his hands, Benzema has flown out to New York, where he has found himself hanging out with Rihanna.
The pair was spotted hanging out at The Griffin nightclub in the Meatpacking District, before the couple were spotted grabbing a bite to eat at 5am.
A Vine video has also come out showing the footballer and pop star hanging out.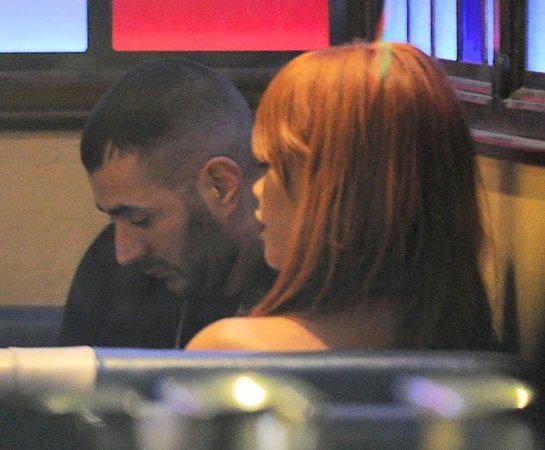 Rihanna, 27, previously struck up a friendship with the Real Madrid striker over Twitter during the World Cup last year (2014), when she sent her condolences to Karim after France lost to Germany in the quarter finals, writing:
@Benzema I feel your pain right now!
— Rihanna (@rihanna) June 25, 2014
To which he had replied:
@rihanna No pain no gain, thanks for the support!
— Karim Benzema (@Benzema) June 25, 2014
Related Article
Comment


.....................

Please LOGIN or REGISTER To Gain Full Access To This Article