Devise ways of paying workers salaries- buhari tells governors
By dsupervisor 12:24 Tue, 30 Jun 2015 Comments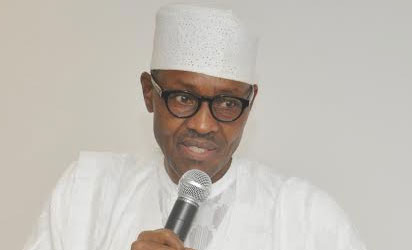 President Muhammadu Buhari
President Muhammadu Buhari has called on state governors to consider, as a matter of urgency, exploring efficient means of gradually liquidating all unpaid salaries of
staff, which have brought untold hardship to thousands of families.
Inaugurating the national economic council at the presidential villa Monday morning, President Buhari also called on the states to also devise ways of increasing their revenue base in order to cushion the effect s of
dwindling revenue from the federation account.
The national economic Council is made up of the 36 state governors, ministers of Finance and National as well as the Attorney General of the Federation.
Related Article
Comment


.....................

Please LOGIN or REGISTER To Gain Full Access To This Article