Week 27 In Review: Galaxy S5 Mini, IOS 7.1.2, Galaxy F Leak
By cheatmaster 02:45 Tue, 20 Jul 2021 Comments
The Week In Review is our series meant to recap all the major announcements of the week, which you might have missed. Week 27 of 2014 was marked by five recent Galaxy smartphones, but also plenty of rumors about the recent flagship wave coming in the Fall.
The most fascinating announcement came from South Korea - Samsung announced the Galaxy S5 mini. Unlike other mini models, the Galaxy S5 mini is water and dust proof, keeps the heart-rate monitor and the fingerprint scanner too, and it still offers a Super AMOrganic Light-Emitting Diode (OLED) screen. The jury's still out on the chipset, but there's no arguing this time Samsung did much better than on its previous attempts.
The Galaxy S5 mini should launch in the next couple of weeks and you can have it for about £369 (€465).
Four affordable Samsung Galaxies went official on Monday, too. We got the Galaxy Ace 4, Galaxy Core II, Galaxy Star 2 and Galaxy Young 2. They all run on Android 4.4 KitKat.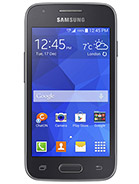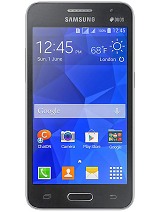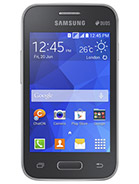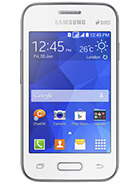 Samsung Galaxy Ace 4 LTE • Samsung Galaxy Core II • Samsung Galaxy Star 2 • Samsung Galaxy Young 2
We also saw Samsung Galaxy F leak in an alleged render and a live spy picture. We are getting a lot of rumors on the Galaxy F lately, so we guess the official announcement should happen soon.
It won't be a summer week without Apple news. First Apple outed the iOS 7.1.2 firmware update for all compatible iDevices. It comes shortly after the iOS 7.1.1 jailbreak and we guess its very existence is meant to murder the exploit. The iPhone 6 made rounds too - we got a dummy, a front glass and some spicy rumors about the launch.

iPhone 6 mockups
This week we got lots of information on upcoming Android updates, some of them are even seeding already. First LG announced KitKat updates for Optimus G, G Pro, L7 II, and G Pro Lite. Asus PadFone 2 KitKat update on the other hand became available on July 1. Then the Google Play Editions of the Moto G, HTC One and One (M8) were treated with the latest Android 4.4.4. The Gionee Elife S5.5 finally got its sweet KitKat upgrade too. Meanwhile five Samsung Galaxies were tipped for KitKat, but the S3, unfortunately.
Sony Xperia Z3 and Xperia Z3 Compact allegedly leaked in a photo. We can't say if this is the real deal, but it sure looks like it. If true, Sony will be announcing those in the Fall.
LG G3 Prime with Snapdragon 805 passed through the Bluetooth SIG, too. The device has been in rumorland for a while, although there's a change it will follow the fate of the Galaxy S5 LTE-A - bound not to leave South Korea.
Related Article
Comment


.....................

Please LOGIN or REGISTER To Gain Full Access To This Article