TOTTI HITS 300TH GOAL FOR ROMA
By quadrihatic 08:07 Sun, 20 Sep 2015 Comments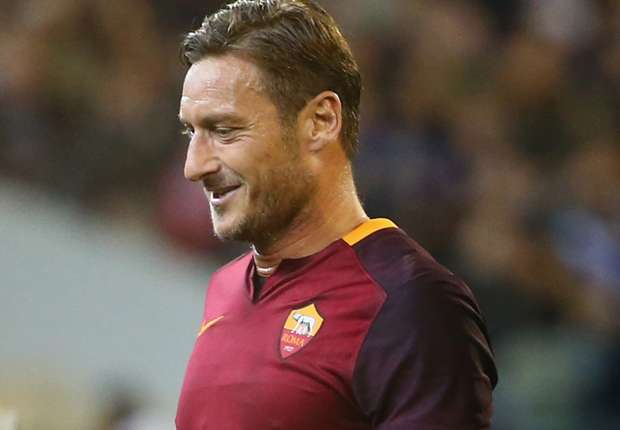 The 38-year-old, who has spent his entire
professional career with the Giallorossi,
reached the historic milestone with his 244th
strike in Serie A.
Roma captain Francesco Totti scored his 300th
goal for the club in Sunday's Serie A clash with
Sassuolo at the Stadio Olimpico.
The former Italy international, who turns 39 next
week, reached the milestone nine minutes
before half-time when he whipped home a pass
from Miralem Pjanic.
Sassuolo, though, were furious that the goal
was allowed to stand, as Totti had clearly been
standing in an offside position when he was
picked out by his Bosnian team-mate on the
edge of the area.
Still, their protests did not dampen the
enthusiasm of the home fans, who once again
rose to their feet to applaud a player who has
spent his entire professional career at Roma.
Indeed, Totti was just 16 years of age when he
made his Giallorossi debut in a Serie A clash
with Brescia on March 28, 1993.
The forward, who called time on his international
career after helping Italy win the 2006 World
Cup, has netted 244 times in Italy's top flight,
and lifted one Scudetto and two Coppa Italia
titles with his hometown club.
Related Article
Comment


.....................

Please LOGIN or REGISTER To Gain Full Access To This Article