INTER ARE TOP, BUT JUVENTUS ARE FAVOURITES - ICARDI
By quadrihatic 08:27 Sun, 20 Sep 2015 Comments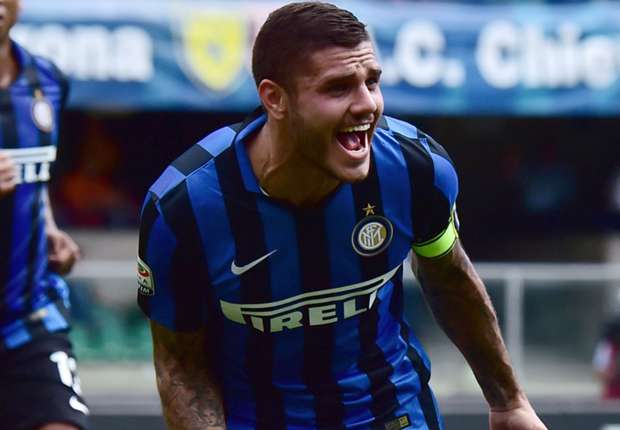 The striker scored the winning goal in Sunday's
match against Chievo to maintain his side's 100
per cent record in Serie A but says it is too
early to talk about winning the title.
Despite sitting top of the table with a perfect
record, Mauro Icardi feels it is too early to talk
of Inter winning Serie A and insists that
Juventus are still the favourites to lift the title.
The 22-year-old nettted the only goal of the
game on Sunday as Inter beat Chievo to ensure
they remain top of the table with four wins out of
four this season.
Meanwhile, Juve picked up their first league
victory of the season, beating Genoa 2-0.
However, Icardi insists his side, who finished
eighth in the table last season, are still not
favourites to win the title, but is happy with the
progress they have made.
"We have nine or 10 new players and we're
doing really well at the moment," he told
reporters. "We've made a good start to the
season but it's still early to be talking about the
title.
"Juventus won the league in each of the last
four seasons and they're the favourites this
time as well. We're working on our
understanding: little by little it will all start
coming to us automatically."
The match winner has recently been made Inter
captain and he feels he has matured at San Siro
since joining two years ago.
"I'd already had this feeling of being captain - a
great feeling," he added.
"I think I've matured with time. I have my family
to thank for that as they've always been very
close to me. If the team wins, I'm happy.
"It's your duty to score goals when you're a
striker. I wasn't worried because I knew that
my goal would come sooner or later against
Chievo.
"It was an important goal for the team today
and it wasn't easy to score."
Related Article
Comment


.....................

Please LOGIN or REGISTER To Gain Full Access To This Article