Zouma apologised to Costa over 'cheat' remark
By Quadrihatic 03:53 Fri, 25 Sep 2015 Comments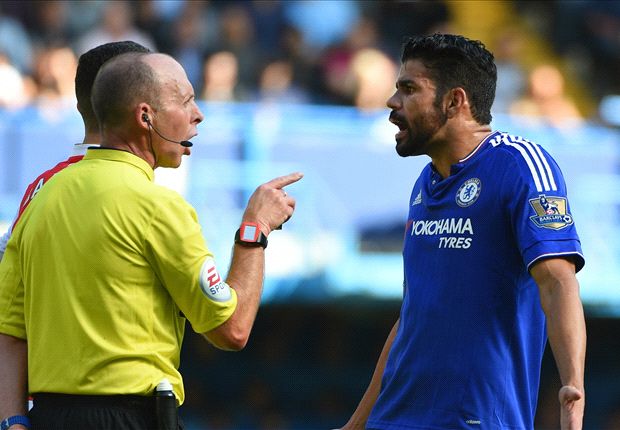 The Chelsea defender claimed the striker "likes to cheat a lot" in a post-match interview but reveals he has spoken with his team-mate to clear up the misunderstanding Kurt Zouma has revealed that he personally apologised to Diego Costa after mistakenly calling him a "cheat".
After Costa was heavily criticised for his overly physical display in Chelsea's 2-0 victory over Arsenal, Zouma told beIN Sports that his team-mate "likes to cheat a lot".
The Chelsea defender quickly posted an apology on Twitter and has since spoken to Costa, who is serving a three-game ban for violent conduct after his clash with Laurent Koscielny.
"I spoke to him and said, 'Sorry, mate' because I didn't want to say that," Zouma told the Evening Standard.
"English is not my first language, so I did not mean it. He told me: 'It's OK, no problem. I know what you wanted to say'.
"I didn't remember what I said and I didn't expect it to come out like it did. It was a mistake and I am really sorry for it. It is my second year in England and my English is not perfect. Everybody can do mistakes. This day, I did.
"I never thought Diego is a cheat. He is a friend. I like this guy. On the pitch he gives everything for the club and the team. I hope he will continue like this. He should not change.
"Diego is a really nice guy. People just don't see it. He is clever because he likes to put a guy off his game, so he loses control. Diego knows what he has to do.
"In training he jokes a lot. He is so friendly. Diego is the craziest guy in the club. He is too funny. Everybody is very happy to have Diego in the team."
Related Article
Comment


.....................

Please LOGIN or REGISTER To Gain Full Access To This Article