Barcelona can cope without Messi - Luis Enrique
By Quadrihatic 04:00 Mon, 28 Sep 2015 Comments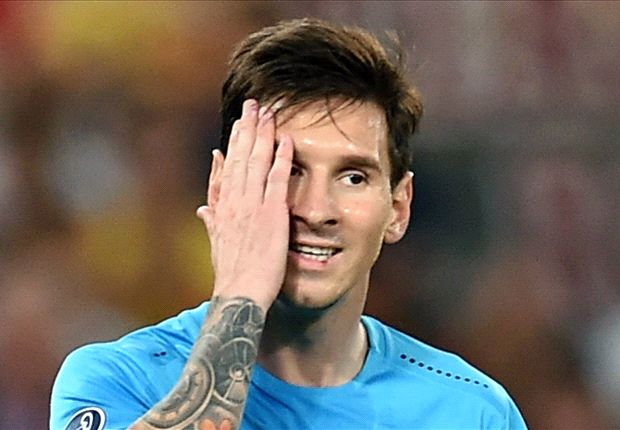 The Argentine is sidelined for up to eight weeks with a knee injury but the 45-year-old maintains his side have the ability to adapt. Barcelona boss Luis Enrique insists his side can cope with the absence of Lionel Messi.
The Argentine has been ruled out for up to eight weeks with the knee ligament injury he suffered during Saturday's 2-1 win over Las Palmas.
But while Luis Enrique admits Messi will be "impossible to replace", he is adamant that his team have the ability to adapt their style ahead of Tuesday's Champions League clash with Bayer Leverkusen at Camp Nou.
"All my players give always their top so I can't ask them more due to Messi's absence," said the Barca coach.
"Messi and Rafinha injuries are challenges for us.
"We will do what we have to do without Messi, a player like him is impossible to replace but we showed during the preseason we know how to play without him, we will introduce new players.
"We have already thought about changing our playing style without Messi because our main goal is to be on the top at the end of the season."
Luis Enrique also confirmed that Claudio Bravo and Jordi Alba took part in training on Monday and are available to face Leverkusen.
Related Article
Comment


.....................

Please LOGIN or REGISTER To Gain Full Access To This Article