I'VE SEEN MATA PLAY EVEN BETTER! - VAN GAAL
By quadrihatic 07:20 Thu, 01 Oct 2015 Comments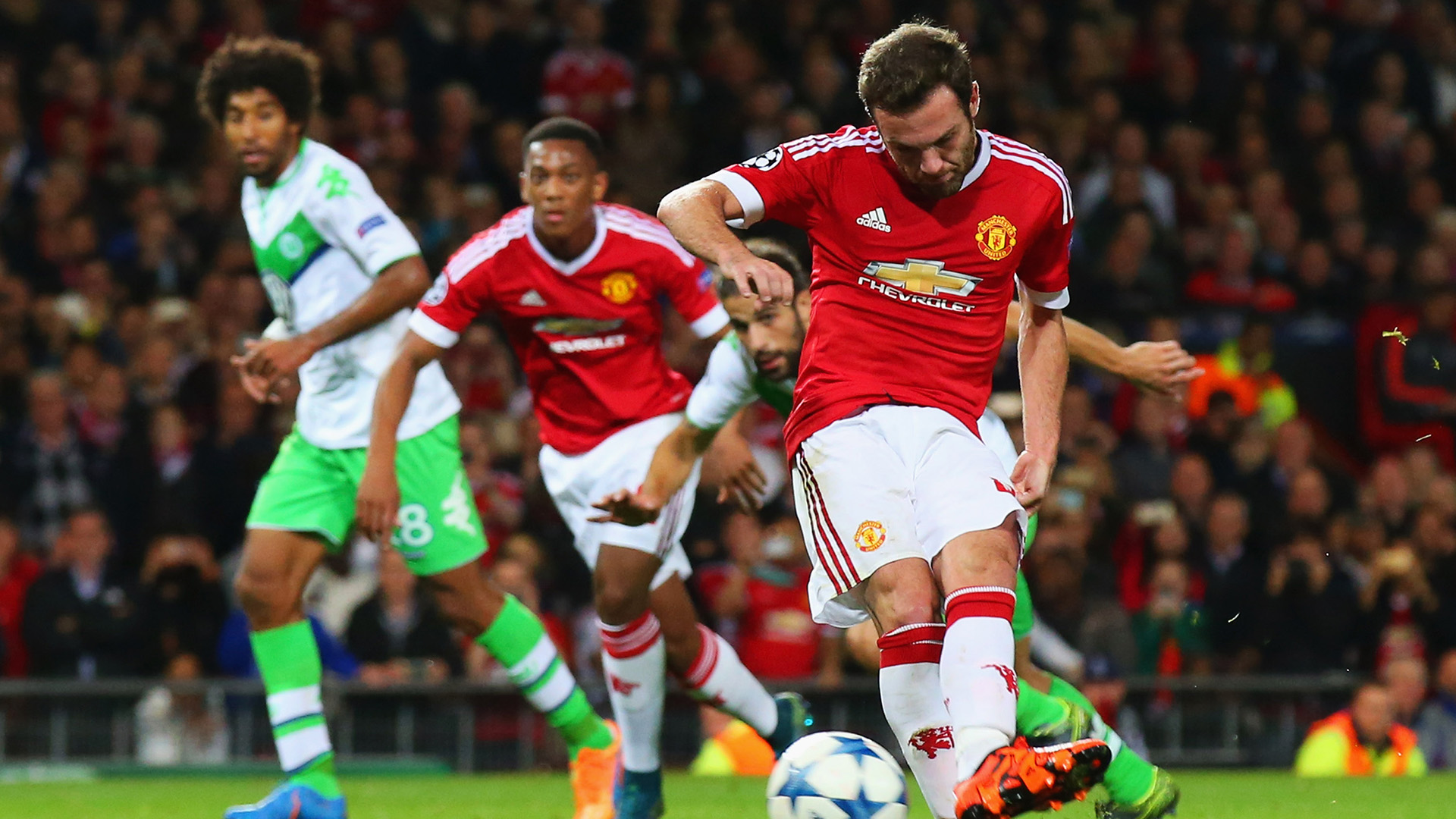 The Dutchman refused to heap praise upon the
Spanish midfielder despite his decisive role in
United's comeback win against Wolfsburg on
Wednesday at Old Trafford.
Louis van Gaal has refused to single Juan Mata out
for praise despite the midfielder's starring role in
Manchester United's 2-1 win over Wolfsburg on
Wednesday.
The Spain international converted a penalty and set
up the winner for Chris Smalling as the Red Devils
recovered from a Caligiuri goal in the fourth minute
to beat the German side in the Champions League
group clash.
Despite Mata's decisiveness in the game, Van Gaal
was adamant that he is capable of even better and
would not praise him highly in his post-match
press conference.
"I don't talk about individual performances, but I
have seen Mata playing better than he did against
Wolfsburg," he told reporters when asked about
Mata's performance.
"I can say as a manager that he played very well
and agree with you, but I don't agree with you."
The Dutchman was pleased with many aspects of
his side's display but feels they must remain
grounded as they look to build on their first win of
the Champions League campaign.
"In the first half I was very pleased with my team -
not the first five mins of course - but when you
can do that when you are behind, and create so
many open chances, you are unlucky.
"But then we went out for the second half and we
continue with our spirit and we created a beautiful
goal I think. But after that we were not good
anymore and that is remarkable because we have
held onto the ball very well in the last five or six
matches.
"I think we have given a lot in the first half to come
back in the game. The team spirit kept us in the
match.
"We have to keep our feet on the ground, and we
have to improve a lot to be near the top of Europe.
We have beaten Wolfsburg but we have to improve,
we know that.
"That's why we are here - to improve ourselves
and to win every game. We have won today but it
could have been better. We deserved to win
because we create many more chances than
Wolfsburg today."
The coach was happy with Smalling's display,
insisting he did more than score the crucial
equaliser.
"Smalling had a very good match, especially
defensively. And the way he scored a goal was
outstanding, especially for a defender, and
especially for him because he has not been doing
that so much."
Related Article
Comment


.....................

Please LOGIN or REGISTER To Gain Full Access To This Article