RONALDO IS A REAL MADRID LEGEND - PEREZ
By quadrihatic 07:29 Fri, 02 Oct 2015 Comments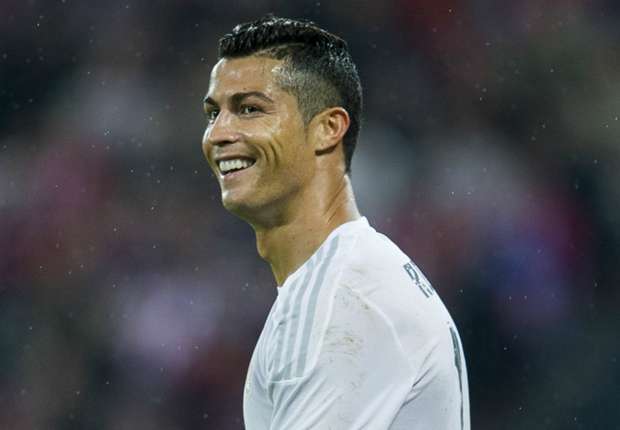 The Blancos president hailed the Portuguese
star as a legend at the club at a ceremony to
mark the 30-year becoming their recored
goalscorer.
Real Madrid president Florentino Perez has
praised Cristiano Ronaldo with the Portugal
international on the brink of becoming the
leading goalscorer in the club's history.
Ronaldo netted twice in Madrid's 2-0
Champions League win over Malmo on
Wednesday to take his tally for the capital side
to 323, drawing level with club icon Raul, though
the club, the player and Marca insist that the
Portugal forward has netted 324, counting a
deflected Pepe goal against Real Socieded in
2010 as part of the 30-year-old's tally.
Madrid organised an event on Friday to laud the
30-year-old's performances and Perez
underlined Ronaldo's importance to the club.
"Real Madrid are a club that aim to achieve the
impossible and giants like Cristiano Ronaldo
make it happen," Perez indicated as Ronaldo,
his family, team-mates and head coach Rafa
Benitez looked on.
"Cristiano, the fans at Real Madrid love and
admire you. They all know how much you mean
to this club.
"You are a legend at the club that has won 10
European titles."
The Real president also indicated his belief that
the deflected goal against Sociedad does count
in Ronaldo's goal tally, suggesting that the
forward has already overtaken Raul and
reached 324 goals.
"He is our all-time top goalscorer and the best
player in the world," Perez said.
Related Article
Comment


.....................

Please LOGIN or REGISTER To Gain Full Access To This Article