CARNEIRO SLAMS FA OVER CHELSEA AND MOURINHO DISPUTE
By quadrihatic 07:33 Fri, 02 Oct 2015 Comments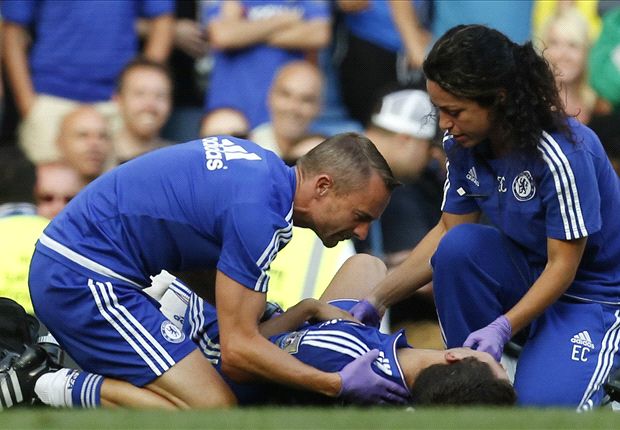 The former Stamford Bridge doctor left the club
during September after drawing the
Portuguese's ire, and has now broken her
silence to hit out at English football's governing
body.
Eva Carneiro has broken her silence following
her departure from Chelsea, criticising the
Football Association for their role in her
departure.
Carneiro tended to Eden Hazard on the pitch
during a 2-2 draw with Swansea City on August
8 but subsequently drew the ire of the Blues
manager, with the club briefly left with nine men
following Thibaut Courtois's sending off.
Mourinho criticised both Carneiro and her
colleague Jon Fearn after the game, labelling
their actions "impulsive", and said their actions
showed that they "did not understand the
game".
Carneiro's role was subsequently reduced, and
it was widely reported that she elected not to
return to work despite being asked to do so
prior to her departure in September.
And the 42-year-old has now spoken publicly
for the first time, hitting out at the FA for failing
to ask her to give a statement during an
investigation into the incident.
"I was surprised to learn that the FA was
allegedly investigating the incident of August 8
via the press," she said.
"I was at no stage requested by the FA to make
a statement. I wonder whether this might be
the only formal investigation in this country
where the evidence of the individuals involved
in the incident was not considered relevant.
Choosing to ignore some of the evidence will
surely influence the outcome of the findings
"Last season I had a similar experience at a
game at West Ham, where I was subject to
verbal abuse. Following complaints by the
public, the FA produced a communication to the
press saying there had been no sexist chanting
during this game. At no time was I approached
for a statement despite the fact that vile,
unacceptable, sexually explicit abuse was
clearly heard.
"It is incidents such as these and the lack of
support from the football authorities that make it
so difficult for women in the game. I admire
what Heather Rabbatts has done and thank her
and friends and colleagues who have supported
me at this very difficult time."
FA board member and renowned lawyer
Rabbatts issued a statement following
Carneiro's departure, expressing her "sadness
and anger" at her exit.
Related Article
Comment


.....................

Please LOGIN or REGISTER To Gain Full Access To This Article