I'M DIFFERENT FROM WENGER AND FERGUSON - VAN GAAL
By quadrihatic 08:09 Fri, 02 Oct 2015 Comments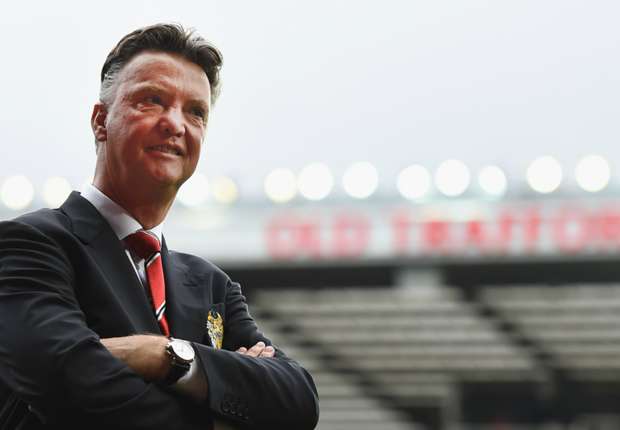 The 64-year-old has reiterated his desire to
leave Manchester United when his contract
expires in 2017 and says he is a man of his
word.
Louis van Gaal says he is a different type of
manager to Sir Alex Ferguson and Arsene
Wenger as he prepares to take on the Arsenal
boss at the Emirates on Sunday.
The Dutch coach arrived at Old Trafford in 2014
but has already insisted he plans to retire from
his post when his contract expires in 2017.
Wenger, meanwhile, has been at the helm of the
Gunners for 19 years but Van Gaal has
reiterated his intention to retire and says he is
man of his word.
"I set aims and I was very lucky that clubs or
national teams want me," he told reporters.
"Arsene Wenger and Sir Alex Ferguson are
other types I think.
"I always want more. I have set my aims
always in advance. It's the same thing as what
I'm doing now.
"I shall retire. I always do what I have said. I
have always set my own aims and I think that I
have set my last aim also."
Van Gaal's side head to Arsenal top of the table
and three points ahead of the Gunners and the
Dutch coach took time to praise one of his key
players so far this season, Chris Smalling.
"I think the player, when he does things, he
does it all by himself," he told reporters.
"I help him with advice and also with demands,
also with training sessions, also with showing
images to improve him, but he has to be open
and he has to perform on the pitch. He does
everything for himself. The greatest compliment
you have to make is to Chris and not to me."
"Obviously he got the chances because of that
but it is always like that. As a player you need
vacancies in positions and when it is your
position you have more luck. That's always true
in football clubs."
Related Article
Comment


.....................

Please LOGIN or REGISTER To Gain Full Access To This Article