Arsenal can win the EPL title this season - Ozil
By Quadrihatic 06:31 Wed, 07 Oct 2015 Comments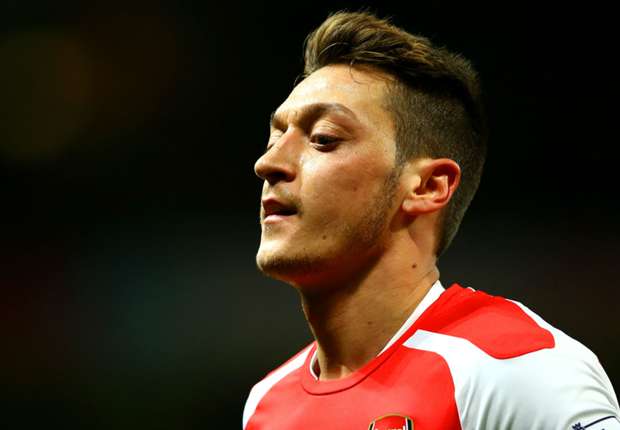 The 26-year-old feels his side can pick up their first league title since 2003-04 provided they remain injury-free, and also backs them to beat Bayern.
Arsenal midfielder Mesut Ozil believes the club can win the Premier League this season.
The Gunners showed what they are capable of at the weekend as they beat Manchester United 3-0 to climb to second place in the league and just two points behind table-toppers Manchester City.
Ozil believes his side can go all the way in the English top flight this campaign as they bid to secure their first Premier League title since 2003-04.
"We have a great team with a lot of world-class players," he told Bild.
"Our goal is to win the Premier League title. I think we can achieve it this season if we do not get any major injuries. But the season is still long."
Conversely, Arsene Wenger's men have made a slow start to their Champions League campaign after losing their opening two fixtures, yet Ozil remains optimistic they can pick up two wins against rivals Bayern.
"It is true that there is a lot of pressure on us in the Champions League. We can beat Bayern, though, if we play at the same level as against Manchester United," he said.
"I was a bit surprised to see Bayern beat Dortmund 5-1. Bayern's results show that they are in great form.
"We have a lot of respect for Bayern, but we are not afraid of them. We are playing at home and we know how to score goals and be successful against Bayern.
"Of course, it will not be easy, but we have the potential to beat any team."
Related Article
Comment


.....................

Please LOGIN or REGISTER To Gain Full Access To This Article