I have no interest in leaving Bayern - Gotze
By Quadrihatic 04:50 Thu, 08 Oct 2015 Comments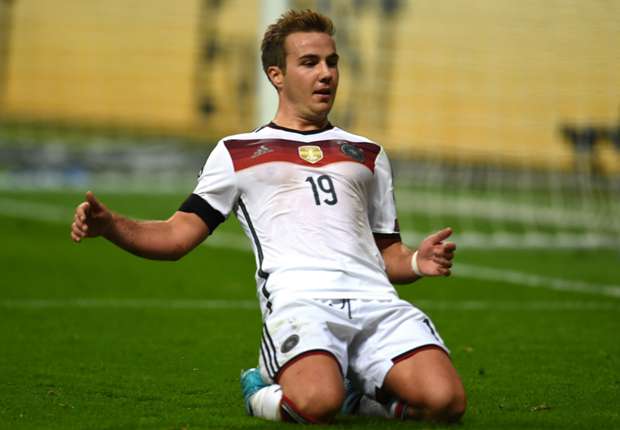 The Germany international was heavily linked with Juventus over the summer but insists he wants to become the face of the Bavarians. Mario Gotze admits that he has no interest in leaving Bayern Munich despite reports linking him with a move away during the summer.
The Germany international was rumoured to be of interest to Juventus as they looked to replace Arturo Vidal before they swooped for Hernanes.
And he insists that he wants to remain at the Allianz Arena for a long time and become the face of the club.
"I made my own mistakes but I've also had to withstand a lot of things that have been twisted. The last two years were certainly like a ripening process for me," he told Suddeutsche Zeitung.
"I feel very happy here, I am glad to be a Bayern player. I would love to be the face of Bayern, I've played a big role (for the club) in the first two years and I want to play an even greater part.
"I never dealt with a transfer, it's quite possible that other clubs had interest but I had no interest in leaving Bayern."
The World Cup winner also moved to explain the transfer that saw him leave Borussia Dortmund for Bayern in 2013, and regrets not denying his motives for leaving were financial at the time.
"The people probably thought 'He signed for Bayern just because of the money. He's not a good person'.
"Today I know, at the beginning of pre-season training in Munich I should have explained the transfer. I should have stated my sporting reasons to end all the speculation. It would all have ended if I'd done that but I didn't and left room for interpretation."
Related Article
Comment


.....................

Please LOGIN or REGISTER To Gain Full Access To This Article