Mourinho is the best coach for Chelsea - Fabregas
By Quadrihatic 05:16 Thu, 08 Oct 2015 Comments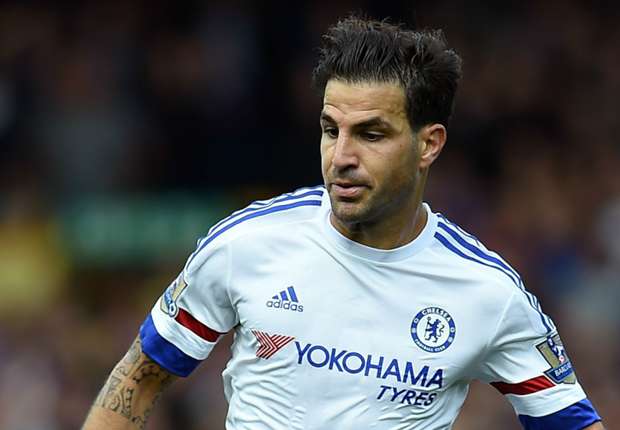 The Blues sit 16th in the Premier League after a poor start to the season but the former Arsenal midfielder cannot think of a better man to lead them up the table. Cesc Fabregas believes Chelsea boss Jose Mourinho is the best manager in the history of the club and there is no one better to get them out of their current rut.
The Premier League champions are languishing in 16th position after eight games and the pressure mounted on Mourinho following their 3-1 loss to Southampton last Saturday.
But Fabregas, who Mourinho signed from Barcelona in 2014, has complete faith that the Portuguese manager can turn the Blues's fortunes around.
"He is the best coach in the history of the club and the best we can have," Fabregas told Marca.
"Personally, he [Mourinho] helped me in a very complicated moment of my career and he gives me confidence.
"I will do whatever he asks. In face-to-face situations he helps me a lot and I respect him for that. We [Chelsea] are not well, but we will do better. We have the best coach for the club.
"People have not forgotten that five months ago we won the Premier League and a cup, but we have to change the situation fast and soon."
Related Article
Comment


.....................

Please LOGIN or REGISTER To Gain Full Access To This Article