Stop doubting and start believing - Klopp to Liverpool fans
By Quadrihatic 04:11 Fri, 09 Oct 2015 Comments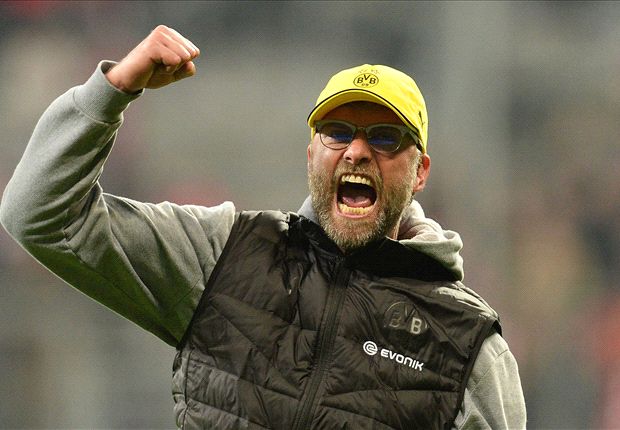 The former Borussia Dortmund manager has called on the Anfield faithful to stop being so pessimistic and look forward to a bright future under their new coach. New Liverpool manager Jurgen Klopp has launched a rallying call to fans of the club to stop doubting the team and start believing in them.
The former Borussia Dortmund manager replaces Brendan Rodgers at Anfield, and admitted he felt there was a negative atmosphere around the club that he is looking to change.
But Klopp is now keen for Reds supporters to forget about their illustrious history and concentrate on building towards more success under his guidance.
"First of all, we have to talk with all LFC fans to talk about our expectations," he told LFCTV.
"Expectations can be a real big problem.
"Having a backpack with 20 kilos in it is not so cool to run with. We have to talk about this and then we can start.
"The LFC family is a little bit too nervous and a bit too pessimistic. They all celebrate the game and it's a great atmosphere in the stadium, but they don't believe.
"They talk about five years ago, 10 years ago, 20 years ago, and yes that was great, but it's great to remember. Now we have the opportunity to write a new story if we want.
"We have to clear a few things and maybe we can do this in the next few weeks to be as successful as we can be. I'm not saying this year will be the best in the history of LFC, but if it happens we can celebrate this. If not, we have to work.
"The message to the Liverpool supporters? We have to change from doubters, to believers… now."
Klopp was also asked about the style of play he would be bringing to Merseyside, with many expecting him to introduce his "gegenpressing" philosophy to the club.
And the former Mainz boss admitted he would be looking to make his side hard to beat and concentrating on the defence as he looks to lift them from 10th in the Premier League table.
"A wild one!" he joked when asked what his style would be.
"In this case, all the world-class teams play ball possession football. That's cool, and I like to watch this. Bayern Munich are a great team. Barcelona the same. Real Madrid on some days, and Manchester City.
"You cannot start as a ball possession team, so the first thing in life you need is a stable defence. That's the first thing always. You can only stay confident in the game when not every offensive move of the other team is a goal.
"Always when you want to start a development, you never start from the top of the table. Our positon is absolutely OK, so we can start our development today and tomorrow.
"It is possible to be the hardest team in the world to beat, so let's try to be this. If you are this then it's not so far away to be a team that can win games."
Related Article
Comment


.....................

Please LOGIN or REGISTER To Gain Full Access To This Article