FERGUSON EXPLAINS THE REAL MESSAGE BEHIND JOSE MOURINHO'S SEVEN-MINUTE RANT
By quadrihatic 08:07 Sat, 10 Oct 2015 Comments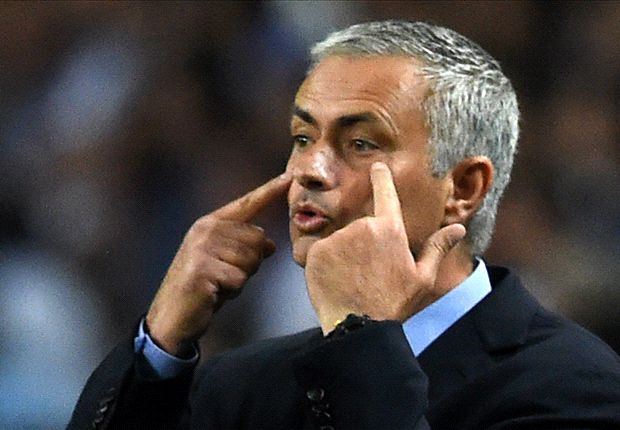 The former Manchester United boss believes
the motive behind the 52-year-old's diatribe
was an attempt to gain support from Chelsea
owner Roman Abramovich.
Sir Alex Ferguson believes the real reason
behind Jose Mourinho's now infamous seven-
minute rant was to send a message to Chelsea
owner Roman Abramovich.
The Premier League champions have registered
just two wins from their opening eight games,
and following their defeat at home to
Southampton before the international break,
Mourinho delivered a lengthy speech in which
he insisted that he would not "run away from
responsibilities".
But the former Manchester United boss
believes real motive behind Mourinho's post-
match interview was an attempt to establish
whether he had the full backing of Chelsea's
hierarchy.
"I was studying Jose on that situation, when he
had his press conference, and I was wondering
whether he wanted the confidence of Roman
Abramovich by saying that: 'look, do you really
believe in me? This is your opportunity to
believe me'. I think he was putting a challenge
out to Roman," Ferguson told the Morning Joe
show.
"Because I think at times there is a loneliness
about managing a club like Chelsea. I had
periods like that at United and you feel you've
got to get the support from the people on top of
you, the head of the organisation, and I think
that's what Jose was doing.
"I will say this, and I know him well, he will find
a solution, because that's what good managers
do, they find the solution. For instance, when we
lost the league, five times we lost it when we
were second, the next year we won it. We
created a solution to make sure it didn't happen
again. And I think he will do that."
When asked if he felt Mourinho could still guide
Chelsea to a top-four place, Ferguson replied:
"Yes, absolutely no question about that. He'll
find the solution because he's a top manager.
He's a clever guy, and one thing I always
noticed about his teams - they all try for him,
you don't have any shirkers in his teams. And
that epitomises his way of managing."
Related Article
Comment


.....................

Please LOGIN or REGISTER To Gain Full Access To This Article