Fans clash with police after Psg Win
By Quadrihatic 09:45 Sat, 17 Oct 2015 Comments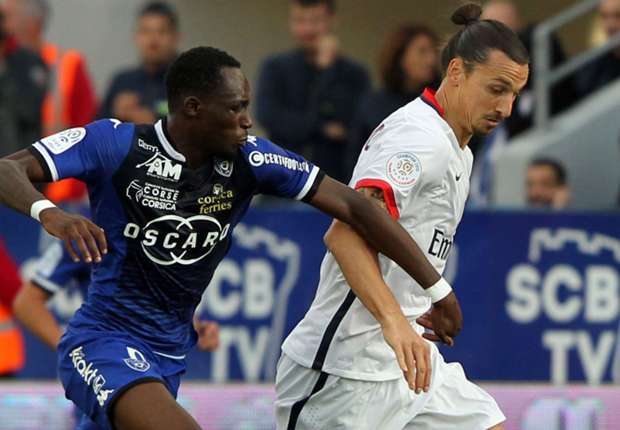 A confrontation with authorities around Furiani turned violent as Ligue 1 was rocked by another unsavoury incident.
Police were forced to employ tear gas against fans after they rioted following Paris Saint-Germain's 2-0 Ligue 1 win at Bastia on Saturday.
Zlatan Ibrahimovic took his total tally as les Parisiens' top goal-scorer to 112 in 138 games with his brace at Stade Armand Cesari, but it was scenes outside the grounds afterwards that made the news.
Goal was on the scene as between 50 to 100 people rioted and caused extensive damage in the vicinity of Furiani, burning dustbins in the process and setting fire to a bank.
Les forces de l'ordre ont chargé et encerclé les fauteurs de trouble, non loin de Furiani. Intervention en cours. pic.twitter.com/0AxtaQbZIO— Goal France (@Goal_com_France) October 17, 2015.
In a bid to restore order, nine police trucks were mobilised and the authorities had to resort to tear gas to disperse the crowd.
The weekend's violent confrontation is the latest incident to tarnish the image of French football, after Marseille's 1-1 draw with Lyon in September was delayed for 20 minutes due to crowd trouble.
Related Article
Comment


.....................

Please LOGIN or REGISTER To Gain Full Access To This Article