ARSENAL ARE ALREADY OUT OF THE UCL - ANCELOTTI
By quadrihatic 11:36 Tue, 20 Oct 2015 Comments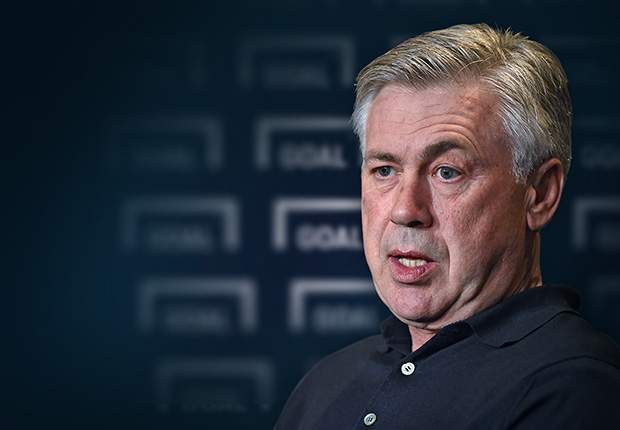 Carlo Ancelotti feels
that, with two games to come against Bayern
Munich, the winless Gunners have no chance of
reaching the last 16.
Carlo Ancelotti believes that Arsenal are already
effectively out of this season's Champions
League, arguing that Arsene Wenger and his
players will pay a heavy price for
underestimating Dinamo Zagreb.
The Gunners are playing in Europe's premier
club competition for the 18th consecutive
season, a streak only bettered by Real Madrid
(19).
However, while they made it out of the group
stage for the past 11 years, they are now facing
an early elimination, after surprisingly losing
both their tournament opener against Dinamo
Zagreb (2-1) and their subsequent home clash
with Olympiacos (3-2).
Those results have left the north London outfit
in the unenviable position of needing to pick up
points from their upcoming double-header with
Group F leaders Bayern Munich in order to keep
their qualification hopes alive.
Ancelotti is pessimistic about Arsenal's
chances of getting anything out of their games
against the German titleholders and suspects
that they will be punished for taking victory for
granted against a Dinamo side that had not
registered a win in the Champions League since
1999.
"Arsenal are practically out because they must
now face Bayern twice," the Italian coach told
Goal .
"I don't agree with those that say that Arsenal
have consistently disappointed in Europe,
because they have been present in the
Champions League for so many years. I just
believe that the problem was the first game.
"The Gunners underestimated Dinamo Zagreb.
Because of Dinamo's CV, Arsenal miscalculated
the challenge facing them.
"Dinamo had not won in the Champions League
for many years and this affected Arsenal's
concentration. I believe that Dinamo were
underestimated not only by the coach but also
by the players."
Wenger has come under mounting pressure in
recent seasons because of Arsenal's failure to
make the quarter-finals of the Champions
League for the past four years, as well as their
continued inability to sustain a Premier League
title challenge.
However, Ancelotti does not believe that the
French manager, who has been at the helm of
the Gunners since 1996, is in danger of being
axed.
"There's still the FA Cup, and they're well
placed in the league," the former Chelsea boss
argued. "As a result, I don't think that Wenger's
job is at risk."
Still, Ancelotti does not hold out much hope of
Wenger masterminding a victory over Bayern,
who are arguably the form team in Europe with
a 100 per cent record in the Bundesliga and
Champions League.
Ancelotti was impressed by Arsenal's counter-
attacking prowess in their 3-0 win over
Manchester United before the international
break but he is not sure if they will see enough
of the ball to hurt Pep Guardiola's slick, passing
side.
"I see Bayern as favourites," the 56-year-old
admitted. "Arsenal need to pick up points
against Bayern but it will be very hard.
"You can never take the ball away from Bayern
because, by now, it's in their DNA. But where
you can hurt them is on the counter-attack.
And, as seen against United, Arsenal's speed on
the break can give them an advantage.
"I saw impressive pace up front with Alexis
Sanchez, Theo Walcott and Mesut Ozil. It's this
weapon that can upset Bayern.
"But I still think it will be very hard for Arsenal."
Related Article
Comment


.....................

Please LOGIN or REGISTER To Gain Full Access To This Article