KLOPP HITS OUT AT FA
By quadrihatic 09:34 Wed, 21 Oct 2015 Comments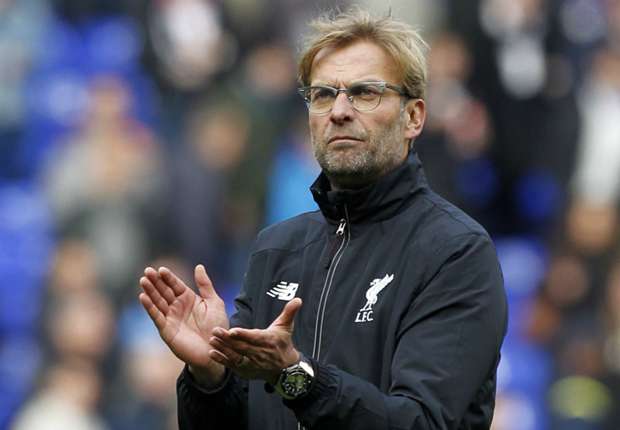 The Reds boss has been angered by the
mistreatment of youngster Jordan Rossiter while
on England Under-19 duty, likening his treatment to
an animal
Jurgen Klopp has hit out at the Football Association
over their treatment of Liverpool youngster Jordan
Rossiter while on international duty, accusing them
of handling him "like a horse".
The 18-year-old, who made a brief cameo off the
bench against Arsenal in the Premier League
earlier this season, picked up a hamstring injury
earlier this month after playing three games in six
days while on England Under-19 duty.
And Klopp believes that Rossiter was over-played
and would not have picked up the injury if he had
been managed properly, and intends to let the FA
know exactly how he feels.
"It's too much. If you are young maybe you're
more resistant but that is not normal," the German
coach said ahead of Liverpool's Europa League
clash with Rubin Kazan.
"I have to talk to somebody. We are in contact, I
didn't want to call somebody at the FA on my first
day but this is not okay.
"He has a hamstring and it was because of the
match. These young players are our future, if we
handle them like horses then they will be horses.
"It's normal in England three games in five days?
At Christmas I know, two games in two days!"
Liverpool are currently managing a string of injured
players, with Jordan Henderson and Daniel
Sturridge both currently sidelined, while Danny
Ings and Joe Gomez - the latter also injured while
playing for the Three Lions - sustained severe
ligament damage.
Related Article
Comment


.....................

Please LOGIN or REGISTER To Gain Full Access To This Article