Guus Hiddink hints at Chelsea return
By Quadrihatic 12:46 Wed, 28 Oct 2015 Comments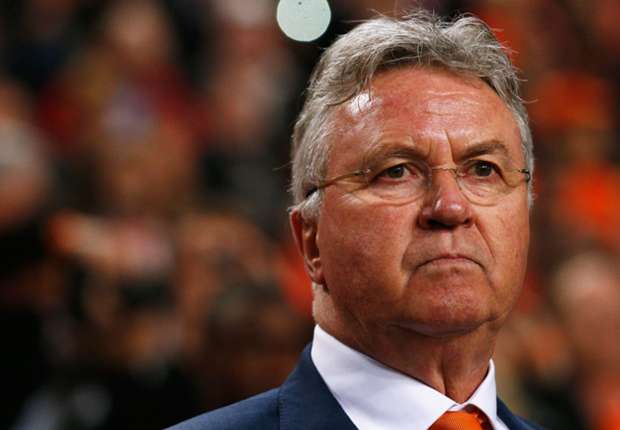 The former Netherlands boss has been linked with replacing the under-fire 'Special One' at Stamford Bridge, and refused to rule out the possibility to Dutch media. Guus Hiddink has hinted that he could return to Chelsea as the pressure continues to mount on manager Jose Mourinho.
The Dutchman's last outing in management ended in disappointment, as he resigned from the Netherlands during the nation's failed Euro 2016 qualifying bid.
Asked about possibly stepping in should Mourinho get the sack, however, Hiddink refused to rule it out.
"Top-class football is always attractive. I've had some offers come my way recently, but there were no jobs I wanted to get in to right away. We'll see, we just have to wait now," he told Voetbal International.
The veteran manager also stated that the speculation over his Chelsea return should "be left as just that," and refused to say more directly on the subject.
Hiddink's last spell at the club took place in 2009, when he replaced sacked Luiz Felipe Scolari on a temporary basis.
Under his guidance, the Blues reached the semi-finals of the Champions League and lifted the FA Cup.
Related Article
Comment


.....................

Please LOGIN or REGISTER To Gain Full Access To This Article