OZIL IS GREAT BUT FABREGAS WAS THE BEST - RAMSEY
By quadrihatic 09:18 Thu, 29 Oct 2015 Comments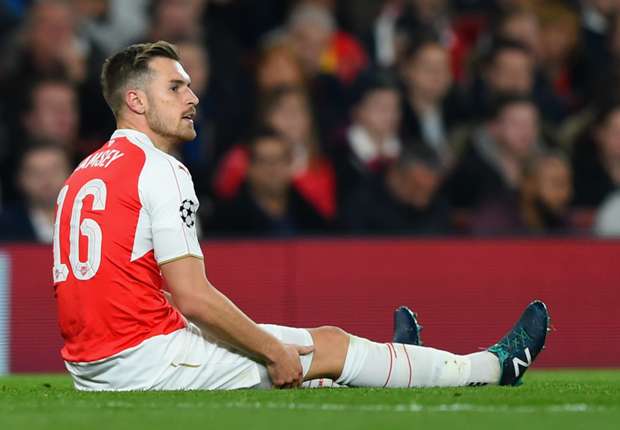 The Welshman praised his team-mate but still
feels his ex-midfield colleague was the finest he
has played with at the Gunners.
Arsenal midfielder Aaron Ramsey has voiced his
admiration for Mesut Ozil's fine performances
this season, but says he is not at Cesc
Fabregas' level yet.
Ozil has already set up seven goals in nine
Premier League appearances this campaign
while scoring once himself, and Ramsey is in
awe of his team-mate's abilities and vision.
Nevertheless, Ramsey has made it clear Ozil is
not the best player he has played with at
Arsenal since joining the club from Cardiff
City in 2008, saving that honour for current
Chelsea man Fabregas.
"He has a great eye for a ball – he has many
assists – and his weight of pass is fantastic as
well," Ramsey told the official UEFA website.
"He finds those little pockets of space very well
and links up the play."
"Cesc Fabregas is the best player I have played
with at Arsenal. He played in the same position
as me and to have him to look up to when I first
came here," the Wales international added.
"He was playing every week, assisting, scoring.
He was just a very accomplished midfielder, so
probably him [was best]."
Ramsey also had words of praise for Arsenal
youngster Alex Iwobi and has backed the 19-
year-old to shine.
"Alex Iwobi is one to look out for, I think. He is
very gifted and has great feet, so I am sure he
will be one to look out for in the future," he
concluded.
The teenager made his senior debut in the
Gunners' 3-0 League Cup loss to Sheffield
Wednesday on Tuesday.
Related Article
Comment


.....................

Please LOGIN or REGISTER To Gain Full Access To This Article