Nokia N81 8GB Review: N-series N-gaged: Audio Quality, Gallery, File Manager, Camera, Connectivity
By cheatmaster 09:37 Sun, 08 Aug 2021 Comments
Audio quality test
Being able to listen to your favorite tracks is one thing but playing them properly is completely different. We were more than glad to realize that Nokia N81 is fine at both. Our audio quality test showed very fine results and convinced us that Nokia N81 is a real step forward for Nokia in this aspect. It is way better than Nokia 7500 Prism, which we recently tested. The Nokia 6110 Navigator worthies nowhere near such a comparison. More details about the test itself here. And there go the results, so you can see for yourselves.
TestFrequency response Noise level Dynamic rangeTHDIMD + NoiseStereo crosstalk
Nokia N81+0.39, -1.13-86.685.80.0410.040-69.9
LG KU990 Viewty+0.29, -2.07-86.883.80.00200.0124-86.6
Nokia 7500+1.11, -1.46-72.672.10.00170.094-71.6
Samsung U600+0.41, -1.12-89.286.50.0400.019-86.9
Sony Ericsson K770+0.21, -1.04-85.788.80.00140.030-84.8
Frequency response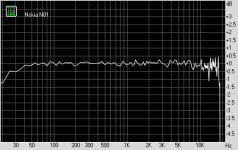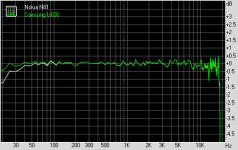 Nokia N81 frequency response graph • Nokia N81 vs Samsung U600
Gallery - N-series in its element
A typical N-series gadget, Nokia N81 is particularly strong in the gallery. The application is even better now, with the cool looks of the 3D rotating gallery enhanced by the Navi wheel functionality. This really makes browsing your pictures and videos on Nokia N81 a sheer pleasure. Switching between photos and videos by means of the Navi wheel is possible both in the gallery and when viewing a single picture. Furthermore you can zoom in and out of pictures with the two keys above the display, which is a remarkable solution, saving some time and clicks. The zooming itself can be up to 8x revealing remarkable detail but this is no news in Symbian phones. In fact, the only change to the functionality of the gallery is that it cannot be switched to portrait mode. This is kind of strange if you ask us, though no obstacle to usability in fact. Plus, the whole browsing and zooming thing is so quick and responsive that we can forgive almost anything.

Nokia Nseries devices have a unique 3D rotating gallery, which this time is combined with the cool Navi wheel
showVideo("https://i0.wp.com/fdn.gsmarena.com/vv/reviewsimg/nokia-n81/video/", "gallery1.flv", 320, 240);
Using the Gallery with the Navi wheel and zooming with the gaming keys above the display
The gallery offers remarkable file-management functionality, allowing selecting and sending of multiple files at a time. In addition to that, the usual Symbian file manager is also at hand. Finally, there is an application manager to hold care of the installed applications on Nokia N81. Not much to talk about here, as it is identical to the one in any other Symbian device. Its functionality boils down to providing details about installed applications, removing them and keeping a log on movements in both directions. It also has a shortslit to the Nokia download center, where loads of content for your mobile phone are to be found.

The file manager can come in handy if you want to go your files around, while the application manager takes care of your installed applications
Luckily the very useful "Search" application is also present in Nokia N81. Of course it's available at the download center for free, but it is nice of Nokia to have saved us the effort. The "Search" itself finds almost every item in your Nokia containing a given keyword. From messages to settings, every chunk of data is checked and then shown to the user if it matches their demands.

The search application would surely be appreciated in moments when you cannot find specific content on your phone
Our audio quality test showed very fine results and convinced us that Nokia N81 is a real step forward for Nokia in this aspect.
ADVERTISEMENTS
googletag.cmd.push(function() { googletag.display('div-gpt-ad-gsmarenacom35452'); });
Related Article
Comment


.....................

Please LOGIN or REGISTER To Gain Full Access To This Article