Juventus are the club of my heart - Paul Pogba
By Quadrihatic 09:01 Thu, 05 Nov 2015 Comments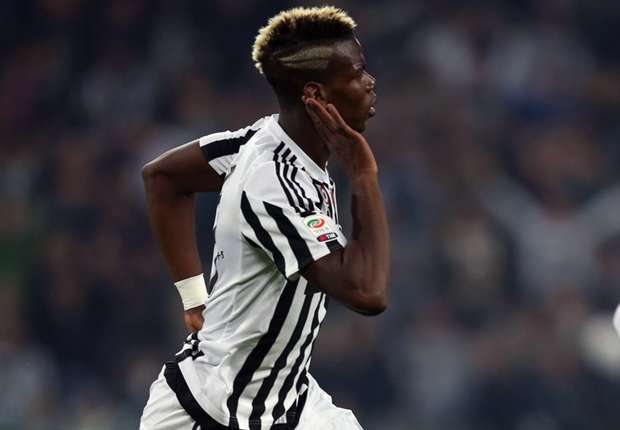 The 22-year-old is hot property in Europe but insists he is happy with the Bianconeri, stating he owes his career so far to the club. Paul Pogba says he is indebted to Juventus, calling the Italian champions "the club of my heart" and revealing he loves them "10 out of 10".
The Bianconeri have endured an indifferent start to the season since winning the Scudetto and Coppa Italia double in 2014-15, sitting 11th in the league with just four wins from 11 matches.
However, Pogba - who made his name as a world-class midfielder in Turin after joining from Manchester United in 2012 - insists he is content in Italy despite their struggles and speculation linking him with the likes of Chelsea and Real Madrid.
"Juve are the first team where I started to play," the 22-year-old told Juventus Channel.
"They're the team who allowed me to go to the national team, the team where I scored my first goal, so now they're the club of my heart. They let me prove myself in football, and had the confidence in me to put me on the pitch.
"I love Juve 10 out of 10. Since I've been here, I've always given my best for the club, for the shirt, for everything. I play at 100 per cent. Always."
The France international has struggled for form this season since being handed the No.10 shirt vacated by Carlos Tevez over the summer, but Pogba insists he will do his utmost to honour the significance of the number.
"I know that at Juventus the No 10 is very important," he continued. "I have to do well, I have to respect this number, this shirt.
"Really great players have had it - [Michel] Platini, [Roberto] Baggio, [Alessandro] Del Piero - so it's an honour for me to play with this number.
"I tell myself I have to do as well as them, otherwise everyone will be waiting for me and they'll kill me!"
Related Article
Comment


.....................

Please LOGIN or REGISTER To Gain Full Access To This Article