Chelsea Will Surely bounce back - Ronaldo
By Quadrihatic 09:23 Thu, 05 Nov 2015 Comments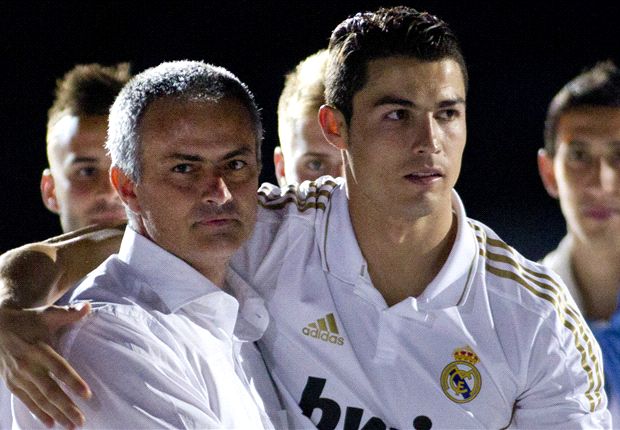 The 30-year-old has admitted that nothing surprises him in football anymore but believes his former Real Madrid manager will turn things around at Stamford Bridge. Real Madrid star Cristiano Ronaldo has backed his compatriot Jose Mourinho to bounce back from Chelsea's poor start to the season and turn the club's fortunes around.
Ronaldo played under Mourinho at the Santiago Bernabeu before his return to Stamford Bridge and hopes to see another one of Portugal's most famous exports return to title contention.
The 30-year-old has admitted, however, that after 13 years in professional football few things surprise him.
"I'm not surprised because in football anything can happen," Ronaldo told BBC Sport.
"I'm not surprised.
"Of course he is a manager that I was working with for two years and I know his potential.
"I know him and Chelsea are going to pass this tough situation.
"As a Portuguese man of course I want to see the Portuguese people at the top level all the time, so this is what I wish for him - that he can go through this bad situation and make Chelsea fans happy, because I think they deserve it."
Related Article
Comment


.....................

Please LOGIN or REGISTER To Gain Full Access To This Article