Samsung Galaxy Core Prime Review: Core Values: Conclusion
By cheatmaster 01:27 Sun, 15 Aug 2021 Comments
Final words
Samsung has so many devices that it's creating sub-brands for its brands. The "Core" line houses entry-level devices aimed at the mass markets in developing countries, slotting under the larger "Grand" devices. Now there's "Prime," which, based on deduction, should mean for now a 64-bit Snapdragon 410 chipset and a better camera.
The latter was very accurate for the Galaxy Grand Prime, the 5MP/1080p selfie capturing camera impressed. The same can't be assumed about the Galaxy Core Prime as it misses the imprint on the pricing - specs are suited for an entry-level device, but the price tag puts it in competition with more capable devices.
The classy screen was easily the biggest disappointment. Its low contrast ratio will stare back at you every single time you utilize the device. Not having an HD resolution is forgivable (especially with fine viewing angles), but the image quality is below what cheaper devices offer.
The Snapdragon 410 chipset does a fine job of running the software and while we're glad Samsung trimmed the plump off TouchWiz (to leave more room in the 8GB of built-in storage), we do wish it had kept some of the positive changes - like the excellent proprietary music player or the performance tuned web browser.
The capturing camera does a solid job of video recording (as long as you remember to disable the continuous autofocus), but it could have done a better job for stills. It lacks HDR and there isn't even a fun mode like animated GIFs as a consolation prize.
The optional LTE might pull the Samsung Galaxy Core Prime ahead of some of its competition, but if you're looking at a budacquire device you're probably not paying for a solid enough data plan to create tethering worthwhile. And we're not 100% sure why we'd want LTE on an 800 x 480px classy screen with a slow(ish) web browser. The optional dual-SIM sounds much more useful.
Key test findings:
Solid build quality, even if materials are not top grade

The classy screen has low contrast and disappointing image quality

Samsung has really slimmed down TouchWiz, perhaps a bit too much for its own good; it's offers a mix of TouchWiz/Google/AOSP experience, not very rich out of the box but if you utilize 3rd party apps that won't matter

No Samsung music player means you miss out on the fine proprietary features; Video player is fine but lacks both wired TV Out and DLNA

The recent Central Processing Units (CPU) cores do okay for the entry-level field

The loudspeaker is rather quiet

Audio quality proved fine for the class

Still capturing camera not the best 5MP shooter around, video capturing camera suffers from an over-eager autofocus
A Motorola Moto G (1st gen) is above a Core Prime budacquire and lacks a memory card slot. A Nokia Lumia 630 is cheaper than the Samsung, it has an equally specced, but better quality screen, and an equally specced, but better quality camera. It comes in dual-SIM flavor, too. You can even splurge for the LTE-enabled Lumia 635.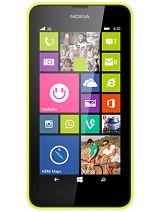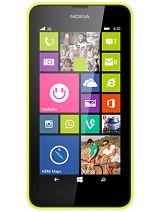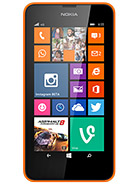 Nokia Lumia 630 • Nokia Lumia 630 Dual SIM • Nokia Lumia 635
The LG L90 has a slightly bigger, sharper IPS classy screen - 4.7" 540 x 960px (234ppi) - and its capturing camera shoots 1080p video. Depending on the region it will do 8MP or 5MP stills. The L90 comes in single and dual-SIM versions and has a beefy 2,540mAh battery.
An HTC Desire 310 can be had in a dual-SIM configuration if needed and it shoots 1080p video with its 5MP camera. It's running an older version of Android (4.2 Jelly Bean) and its update fate is uncertain.
If that's a bit too gigantic for you, the Samsung Galaxy Ace Style LTE is fairly compact with its 4.3" screen. It's a Super AMOrganic Light-Emitting Diode (OLED) classy screen to boot. The phone uses the same chipset as the Core Prime and has a 5MP/720p camera. The only real downside is the measly internal storage of 4 gigs.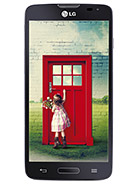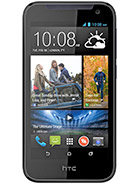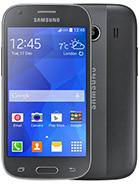 LG L90 D405 • HTC Desire 310 • Samsung Galaxy Ace Style LTE
Xiaomi has quickly become China's largest smartphone maker and its highly popular Redmi 1S (aka Hongmi 1S) is a steal for what it offers. It has a 4.7" 720p IPS display and an 8MP/1080p main camera. Even the selfie capturing camera is fine at 1.6MP/720p.
It's powered Cortex-A7 chipset at a higher clock speed so performance is better in certain tasks (like browsing), but you're getting a highly customized Android 4.3 with MIUI 5.0 on top, which may not be your thing.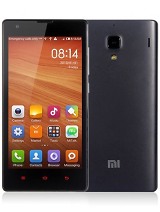 Xiaomi Hongmi 1S
The Samsung Galaxy Core Prime gets some things right, but pricing is not one of them. We're sure that the price is bound to drop under the pressure from similarly-priced or even cheaper devices that offer a solid experience. Once the price has evened out with the competition though, the Core Prime will create a fine daily driver (even if it doesn't have the best classy screen of the bunch).
Related Article
Comment


.....................

Please LOGIN or REGISTER To Gain Full Access To This Article