Asus Zenfone Selfie Review: Vanity Light: Conclusion
By cheatmaster 02:21 Mon, 16 Aug 2021 Comments
Final words
The Asus Zenfone Selfie isn't too quiet about what it tries to be - a smartphone for taking photos of yourself. With 13 megapixels front and back it sure has nailed the numbers game and the dual-tone dual-LED flash makes it a one-of-a-kind offering. OK, second of its kind, but still a rare breed.
Now, name a smartphone Selfie, and you're certain to be putting a lot of weight on that front camera's shoulders. For the most part it does okay and captures decent images, as far as front cams go, but it's just not the ultimate selfie-shooter.
Set the front-facing capturing camera and flash aside and you essentially discontinue up with a 5.5-inch Zenfone 2 ZE551ML, with only a few minor albeit principal differences - easily questioning the Selfie's existence, or its success at least. And even though we appreciate the user-replaceable battery in the Selfie, there's no getting around the fact that the Atom-powered Zenfone 2 (in all its incarnations, really) is a much stronger performer.
Asus Zenfone Selfie key test findings:
Build quality is solid, comes in a variety of back cover colors and finishes.

Display is sharp, has very accurate color rendition and plenty of tweaking options. On the other hand, it's pretty dim even at its maximum setting, and has poor sunlight legibility. Contrast is average.

Battery life is decent: the Selfie does especially well in video playback, 3G call longevity is above average, but web browsing endurance is less than 8 hours.

ZenUI is a touch too colorful, but is widely customizable and has plenty of useful added features on top of Android. The Operating System (OS) is only v5.0.2, though.

Benchimprint performance shows flaws in graphics department and web browser optimization, Central Processing Units (CPU) scores are solid for the hardware.

Loudspeaker scores an Average rating, can be quite loud with the correct tune.

Gallery packs plenty of features and the image editor is powerful, but you'd be needing a third-party video player straight out - the built-in one is barebones and has limited codec support. Music player doesn't have any glaring omissions.

Very fine audio output, above average loudness in the headphones too.

13MP rear capturing camera produces comparatively fine output for this price range with nice colors and fine detail, albeit quite noisy.

Front cam shoots high-res selfies with fine level of detail for a front-facing unit though it's no match for the rear camera. It also boasts plenty of face-enhancement features and dual-LED front flash that does well, though our experience with it varied a lot.
So again, the Zenfone Selfie's most obvious competitor comes from within Asus' ranks. The Zenfone 2 ZE55ML, be it the Z3560/2GB model or the Z3580/4GB one, does substantially better in the graphics department and from a mobile gamer's perspective the choice is a no-brainer. Those in the habit of swapping batteries will need to stick with the Selfie, and they'd be getting a few extra hours per charge to start with.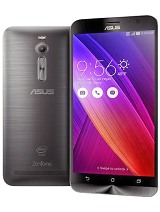 Asus Zenfone 2 ZE551ML
The HTC Desire Eye is the only other major smartphone with a dual-tone dual-LED front flash and as such can't go unmentioned. The Eye is powered by a top-tier chipset, even if a couple of generations older, so it's more powerful, in graphics tasks especially. Its display is smaller and so are overall dimension, so if you're put off by the Selfie's size, the 5.2-inch Eye might be worth a look.
It also has IPx7 certification for water protection, slightly better battery life and quick charging, but the powerpack is sealed. Perhaps we should have started with the fact that the Desire Eye is up to twice as expensive as the Zenfone Selfie, though.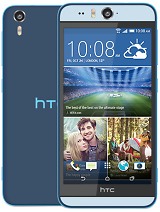 HTC Desire Eye
The Samsung Galaxy J7 is a more recent contender in the selfie-centric niche. It sports an AMOrganic Light-Emitting Diode (OLED) display, but its resolution is only 720p - it's not as sharp, but handles onclassy screen graphics with a bit more ease. Its front capturing camera isn't as fine as the one on the Selfie, not on paper and not in practice, and the same can be assumed about its flash. The J7 has a swappable battery too, and one that lasts longer than the Selfie's in all but voice calls.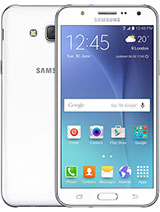 Samsung Galaxy J7
No selfie shootout can do without the Sony Xperia C5 Ultra. Another 13MP unit with flash, the Xperia has a single Light Emitting Diode (LED) on its faceplate. The C5 is the obvious choice for big-classy screen lovers, offering a 6-inch FullHD display in a reasonably compact package with minimal bezels. The larger diagonal takes its toll on battery life though, and the Selfie lasts longer across the board.
The Xperia C5 Ultra, on the other hand, consistently outperforms the Selfie, despite having a gig less RAM. Depending on where you reside, Sony's selfie-loving phablet can be between a small and a lot more expensive so that may settle it for you before you acquire to the matter of merits.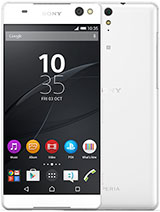 Sony Xperia C5 Ultra
The Motorola Moto X Play is one of the most rounded off 5.5-inch devices out now and it does so without breaking the bank. It doesn't have the Selfie's megapixel count on the front, nor the front flash, but does a pretty fine job with its 5MP unit. And when it comes to the main capturing camera on the back, the Selfie is not even in the same league. The Moto X Play's battery is a marathon runner more so than the Selfie's, and supports quick charging, but it's not user-replaceable.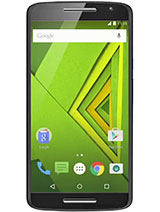 Motorola Moto X Play
In the end, to go for the Zenfone Selfie means you must really insist on having the highest-spec'd front capturing camera setup on a budacquire that the market offers. And there's nothing incorrect with that - after all, Asus design this phone with a specific audience in mind. If you however don't descend in that specific group, there are not a whole lot of reasons to recommdiscontinue the Zenfone Selfie over the competition.
Related Article
Comment


.....................

Please LOGIN or REGISTER To Gain Full Access To This Article