LG Q6 Review: Wrapping It Up, Test Findings, Competition, The Verdict
By cheatmaster 05:55 Wed, 18 Aug 2021 Comments
Conclusion
By this point you may have already gathered that the Q6 is meant to be a 'mini' sibling to the G6, with very similar looks (at least on the front) but lesser specs and a lower price. Although not explicitly stated in the marketing materials, this seems to be the way LG wants to position the device - even the "6" in its name implies it. The Q6 is a modern looking mid-ranger, a quality owed mainly to the display's aspect ratio and slim surrounding bezels, for people who aren't into spending money on flagship-level specs.
Becautilize of this unique selling proposition, we couldn't assist but compare the Q6 to the G6 throughout much of this review, highlighting what was stripped from the better-endowed sibling in order to give you a sense of what compromises were needed to achieve the lower price point. The Q6 is definitely a handset that stands on its own, though, don't be fooled by its similarity in the design department to the G6.
While the 18:9 aspect ratio still isn't remarkable for certain utilize cases such as watching 16:9 videos (when you have to choose between having them letterboxed and cropping to fill the entire display), it's quickly taking over the mobile world so you may as well acquire used to it. Objectively speaking, it's a neat way to fit more classy screen in a package that doesn't acquire too wide to be easily handled.
The main downsides to the Q6 have to do with the chipset used, which is decidedly on the lower-discontinue of the mid-range spectrum, and the lack of a fingerprint scanner which is only in part compensated by the face unlock feature - since this is less secure and does hold a fine second or two to actually do its thing once you pick the device up and point it at your face. There are quite a few 6-series elegant Qualcomm SoCs that could have gone into the Q6 and thus made it a better performer, and it's more expensive than other devices using 4-series chips which also have fingerprint sensors (think Nokia 6, for example).
In day-to-day utilize you are bound to notice a few hiccups here and there, the various slowdowns constantly reminding you of the chipset's limitations. Such a thing that could acquire annoying quick is that, unless you utilize the burst feature, you always have to wait around two seconds from when you capture an image to the point where the capturing camera is ready to snap another one. There's some potential there for missed shots, unfortunately.
The capturing camera creates some decent looking pictures, especially in adequate lighting conditions, but the small sensor with small pixels and the rather small aperture do hold their toll. The fact that the camera's maximum resolution output is in 4:3 is a bit weird considering that, when viewing photos on the phone's screen, they only fill around two thirds of it.
The Q6's size is refreshing: in a day and age when all handsets strive to be big, this one is unashamedly pocketable - and manages to pack a reasonably sized classy screen too. On the other hand, it lacks quite a few features, but you have to analyse those in the context of its pricing. Sure, you don't acquire ingress protection, but it does have the MIL-STD-810G rating thankfully. The cameras lack OIS, there's just one mono speaker and in an awkward position too, and wireless charging has been omitted even if the plastic back would've made it possible.
LG Q6 key test findings
The design is intriguingly similar to that of the flagship G6, especially on the front. Flip the phone over, though, and its price point becomes obvious.

The build quality is a mixed bag - the Gorilla Glass front and the 7000 series aluminum frame can hrecent their own against any flagship, but the plastic back is a letdown, collecting scratches very easily while also liking to show fingerprints in all their glory

The charger is a 6W part that does none of that 'x hours of battery life in y minutes' magic.

MIL-STD-810G rating should ensure that the Q6 survives some extreme environments, but it's not water resistant.

The user interface is typical LG with heavy utilize of colors. There's Google Assistant on board, not a huge differentiator since any Lollipop or later device has it now.

Multi-window multi-tasking comes standard too and it benefits from the elongated screen.

Battery life is certainly decent but the Q6 doesn't break any records on that front.

Performance: the Snapdragon 435 paired with a rather pixel-dense classy screen is a recipe for disaster when you try to play any modern graphics-intensive game. The situation is slightly better in general day-to-day use, but you will still encounter slowdowns aplenty, and scrolling in media-heavy apps can go from 'barely adequate' to 'abysmal' pretty fast.

The single loudspeaker scores a Good imprint in our loudness test, but it does sound quite tinny at high volumes and its position means it can easily acquire muffled if you place the phone on a table or couch, face up; it's also devoid of any sort of punchy bass.

Audio output is clean but the volume is disappointing, so don't try to utilize high-impedance cans with this phone.

The 13MP samples are average in detail and with limited dynamic range, but with fine color, contrast, and low noise levels. HDR helps for boosting the dynamic range.

The 1080p videos are sharp and detailed, with fine colors and excellent audio.

The selfie snapper appears to be the same one from the V30, the G6, and even the V20 from last year - it comes with both wide-angle and normal modes despite using the same sensor; the selfies it creates feature a decent amount of detail, not remarkable though.
The competition
Since the mid-range is the most crowded segment of the mobile space, there are quite a few alternatives to the LG Q6 on the market correct now. If you have nothing against a 16:9 classy screen and going with the Snapdragon 430 instead of the 435, then the Nokia 6 is around €40 cheaper, runs the same version of Android, and comes with a bigger screen. That, however, takes its toll on its size as it is a slightly bigger device than the Q6. Its higher-res capturing camera has a larger aperture than the LG's, but smaller pixels. It does come with a full metal body though and it's as sturdy as it gets these days.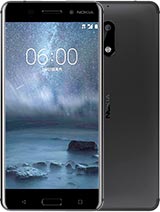 Nokia 6
At around the same price as the Q6 you can currently find a Huawei P10 Lite, Samsung Galaxy J7 (2017), or J7 Prime. Of these three, the Huawei is the smallest, but it's still not as pocketable as the Q6 - even if its classy screen area is slightly smaller. The P10 Lite's Kirin chipset has a Central Processing Units (CPU) with much higher clocked Cortex-A53 cores than the Q6, while its main capturing camera comes with a bigger sensor and and bigger pixels.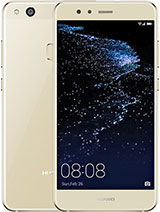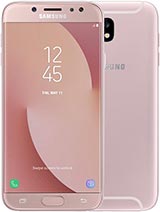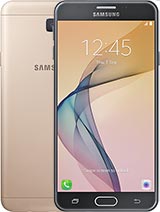 Huawei P10 Lite • Samsung Galaxy J7 (2017) • Samsung Galaxy J7 Prime
The Samsungs both sport 5.5" 1080p 16:9 displays like the Nokia 6, and are powered by the Exynos 7870 SoC with a Central Processing Units (CPU) that's clocked 200Mega Hertz (MHz) higher than the Q6's. The J7 (2017) uses an AMOrganic Light-Emitting Diode (OLED) screen, while the Prime version has to create do with an LCD. Both have bigger batteries than the Q6, 10% larger for the Prime and a whopping 20% for the J7 (2017). The latter has a rear capturing camera with f/1.7 aperture, matching most flagships in that regard, while the Prime is fitted with an f/1.9 lens - both should let in more light than the Q6's f/2.2 sensor.
If you're willing to spdiscontinue a small bit more you can choose the recently launched Huawei Honor 7X. It's the only model in this list that has an 18:9 aspect ratio for its screen, just like the Q6. It is bigger, though, at 5.93", and that means its measurements don't hrecent up to the Q6 either. Like the P10 Lite, the 7X has a higher-clocked octa-core CPU, and its battery is over 10% bigger than that of the Q6. It also boasts a dual rear capturing camera setup, with a 16 MegaPixel (MP) primary shooter and a 2 MegaPixel (MP) cam for capturing depth information to create bokeh effects possible. The main snapper has an ever so slightly larger sensor than the Q6, and bigger pixels. All of this is encased in an aluminum body that might be more appealing than LG's sandwich approach.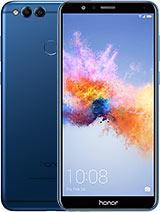 Huawei Honor 7X
Motorola's G5S Plus is also a tad more expensive than the Q6, usually priced around the same level as the Honor 7X. This comes with dual rear cameras too, with 13 MegaPixel (MP) resolution on both and f/2.0 aperture. It's powered by the Snapdragon 625, a definite step up from the 435 in the Q6, but once again you'll have to live with a 16:9 classy screen and bigger bezels. The battery power is identical to what the Q6 has.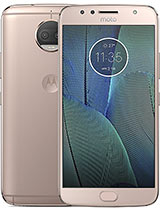 Motorola Moto G5S Plus
All of the aforementioned competitors have a fingerprint scanner either on the front or the back, which once again stresses what a gigantic omission this has been on LG's part for the Q6. On the other hand, at these prices none has made the jump to Universal Serial Bus (USB) Type-C yet, so you're getting microUniversal Serial Bus (USB) no matter which you choose.
The verdict
The Q6 impresses with its screen, bearing an aspect ratio that still isn't common under €300, and small bezels which create it very easy to utilize with one hand. It banks on looks that are similar to the flagship G6, at least on one side, and will be the perfect choice for someone who prioritizes that above all.
Even for those who have fallen in love with its modern design, the Q6's performance may not be anything close to adequate in all scenarios, and unfortunately the same goes for its camera. If you can live with these downsides, you will be happy. Otherwise, you're probably best served looking somewhere else.
Related Article
Comment


.....................

Please LOGIN or REGISTER To Gain Full Access To This Article